June 2, 2016 — Chippewa County
Wooded banks of Chippewa River. Private.
Rapids Clubtail
(
Phanogomphus quadricolor
)
Photographed
Substantial emergence. Many shiny-winged individuals perched horizontally on foliage within 20 feet of river. River very high due to recent rains. (above 20,000 cfs since the previous day, five times daily median according to USGS).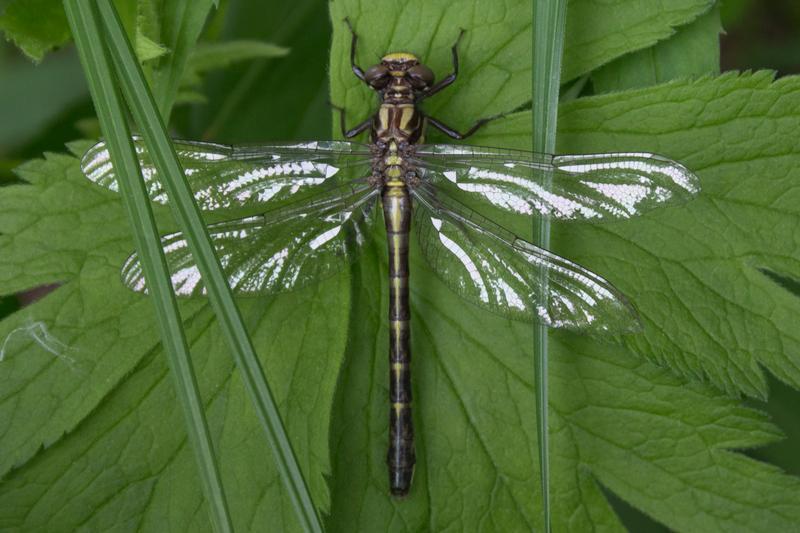 Common Baskettail
(
Epitheca cynosura
)
Observed
... or Spiny. Observed through binoculars hovering over Chippewa River and seen clearly enough to exclude Beaver Pond (by shape of claspers). Several individuals.