June 10, 2016 — Trempealeau County
Roadside of Hwy 35 at crossing of Shingle Creek (1 mile west of Black River) as well as bank of creek.
Cyrano Darner
(
Nasiaeschna pentacantha
)
Observed
3 sightings of a probably Cyrano Darner that fly over creek. Unsure of ID, but markings on back better for that than Springtime Darner.
Midland Clubtail
(
Gomphurus fraternus
)
Photographed
a few patrolling males over creek
Rapids Clubtail
(
Phanogomphus quadricolor
)
Photographed
a few patrolling males over creek as well as one perched on a log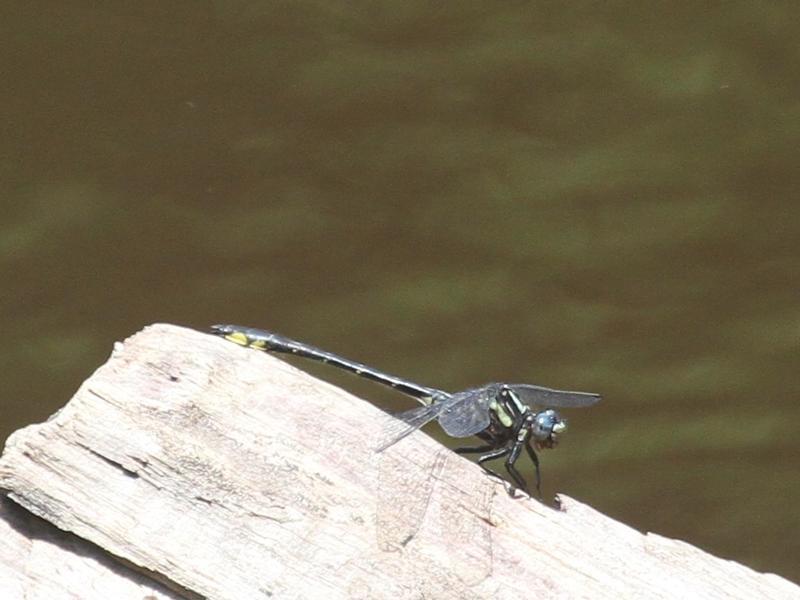 Common Whitetail
(
Plathemis lydia
)
Observed
a couple
Eastern Pondhawk
(
Erythemis simplicicollis
)
Observed
a couple
Twelve-spotted Skimmer
(
Libellula pulchella
)
Observed
a couple
American Rubyspot
(
Hetaerina americana
)
Observed
Dozens
Ebony Jewelwing
(
Calopteryx maculata
)
Observed
several
River Jewelwing
(
Calopteryx aequabilis
)
Observed
1 male
Eastern Forktail
(
Ischnura verticalis
)
Observed
a few
Stream Bluet
(
Enallagma exsulans
)
Observed
Dozens including pairs in tandem