July 2, 2016 — Washington County
On the section of the Milwaukee River, between West Bend and Newburg.
Common Green Darner
(
Anax junius
)
Observed
Abundant
Arrow Clubtail
(
Stylurus spiniceps
)
Photographed
Teneral was perched on aquatic vegetation mid-stage emergence. It was nearly 4pm, overcast, roughly 70 degrees, and hardly any breeze. Observed though to its first flight.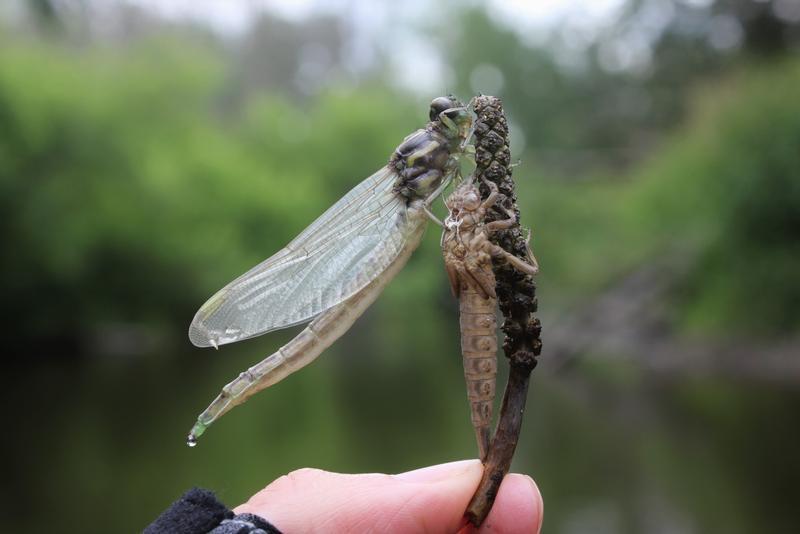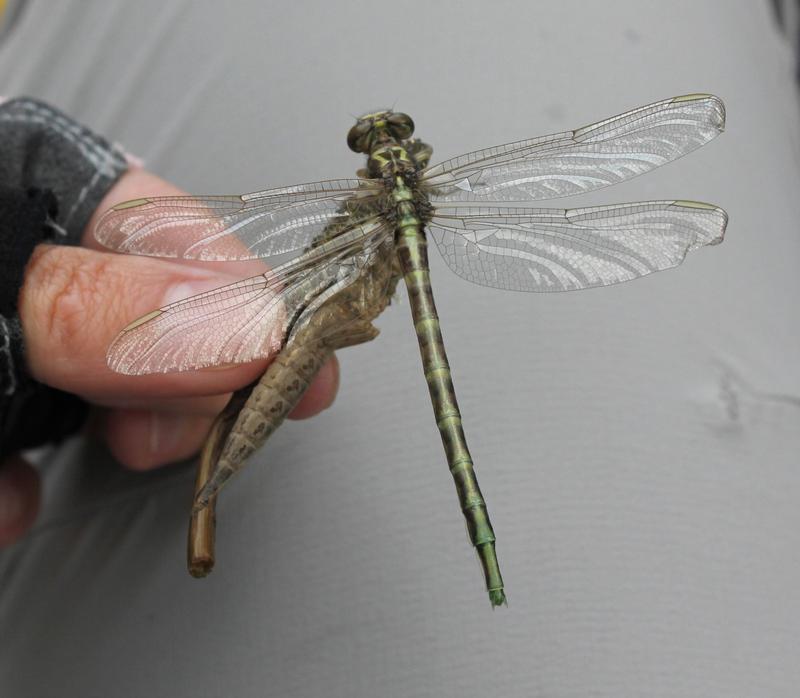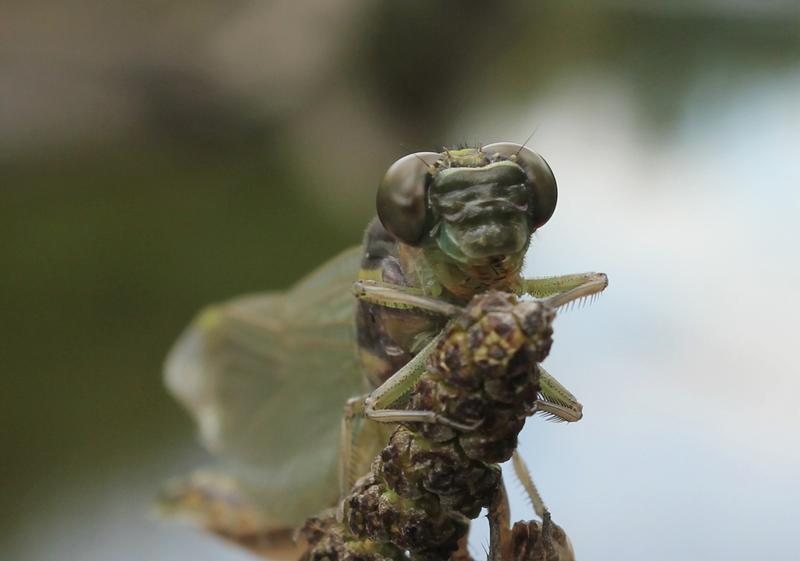 Common Whitetail
(
Plathemis lydia
)
Observed
Several
American Rubyspot
(
Hetaerina americana
)
Photographed
Abundant, males, females and mating pairs - often came to perch on the canoe.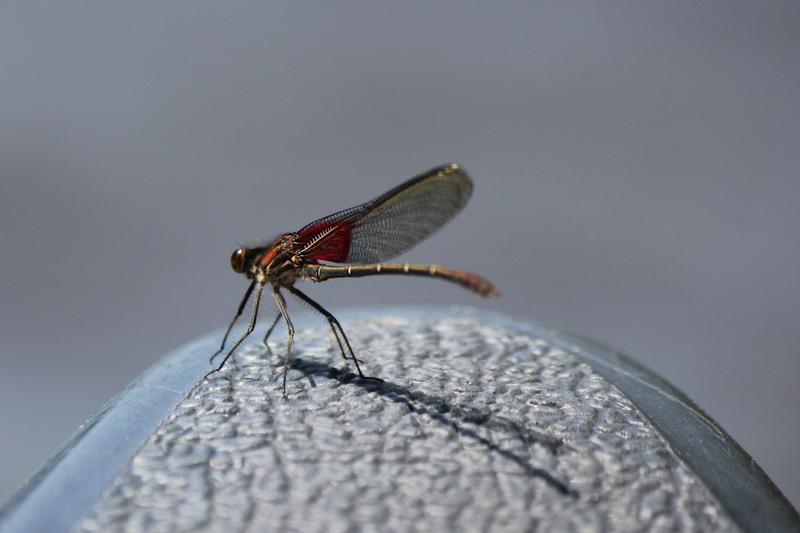 River Jewelwing
(
Calopteryx aequabilis
)
Observed
One male only, perched on the canoe but was unable to get to camera in time.
Powdered Dancer
(
Argia moesta
)
Photographed
Several, often seen trying to nudge the American Rubyspots off their perches.