June 9, 2017 — Waukesha County
Residential retention pond off of Frog Alley just W of Yerkes Garden Center.
Common Whitetail
(
Plathemis lydia
)
Observed
Several flying over the small interconnected ponds
Dot-tailed Whiteface
(
Leucorrhinia intacta
)
Observed
Several low in bordering vegetation
Twelve-spotted Skimmer
(
Libellula pulchella
)
Collected
Several patrolling and landing on the vegetation around the ponds. All males and combative.
Azure Bluet
(
Enallagma aspersum
)
Photographed
Several seen on vegetation 6 feet or so off the bank on alga and emergent vegetation.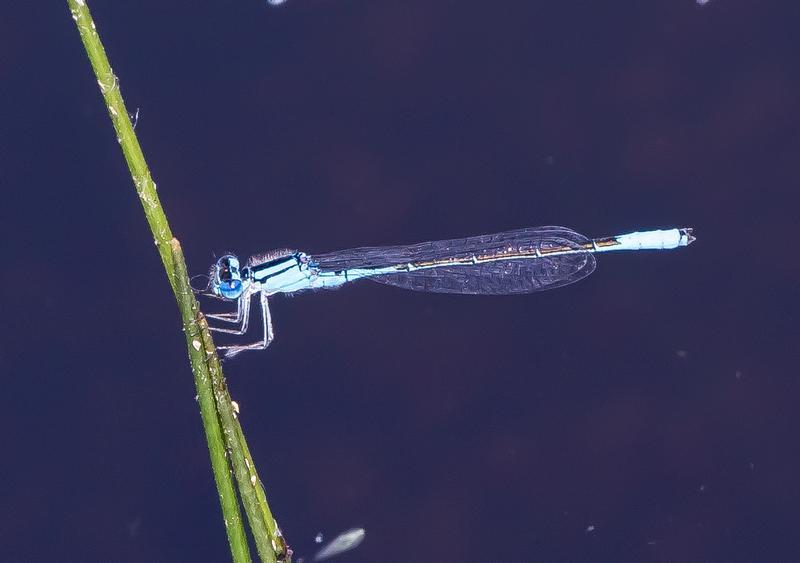 Southern Spreadwing
(
Lestes australis
)
Photographed
Several hiding in the taller vegetation surrounding the larger pond.