July 13, 2020 — Chippewa County
Hay Meadow Flowage Trail, second earthen dam north of 225th Avenue [13:10-14:20, 73 F]
Common Green Darner
(
Anax junius
)
Observed
One
Arrowhead Spiketail
(
Cordulegaster obliqua
)
Netted and released
One male patrolling a narrow, shallow, rocky stream through a wooded ravine. The stream flows from a body of water impounded by an earthen dam.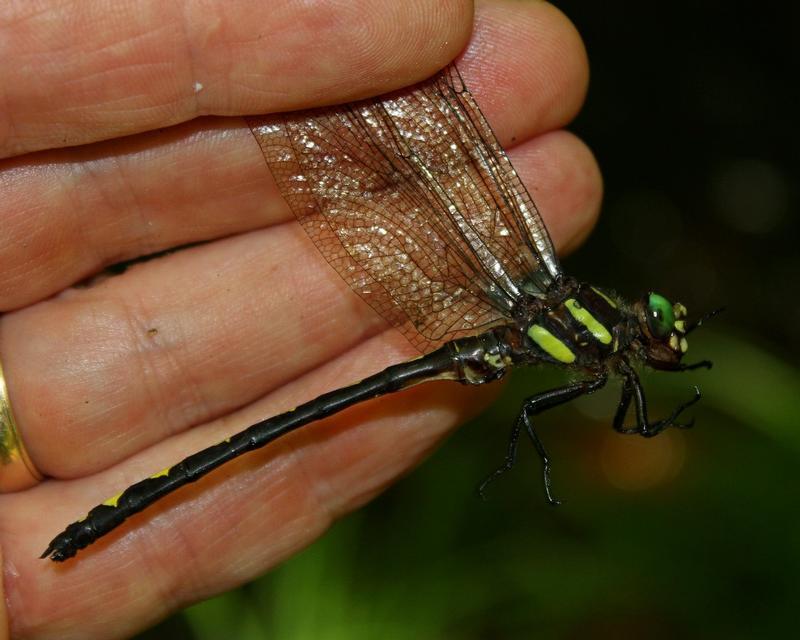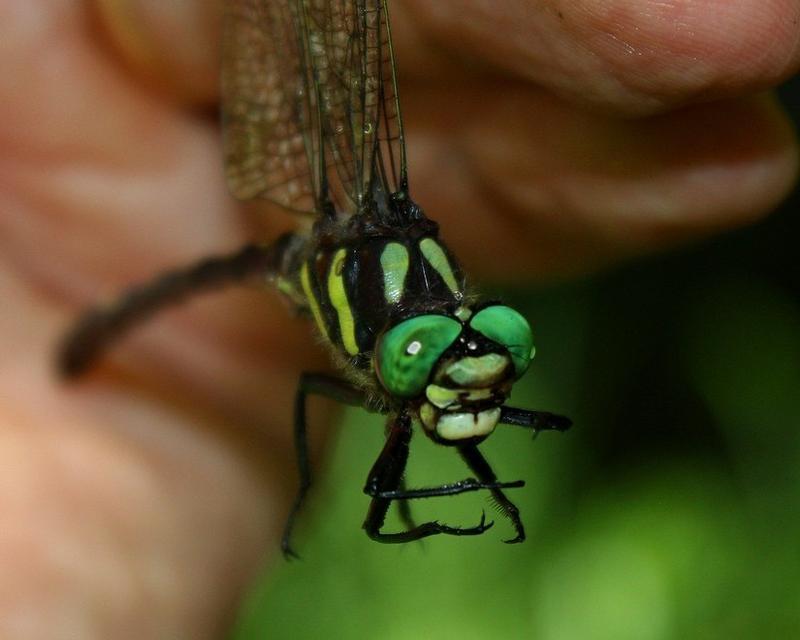 Chalk-fronted Corporal
(
Ladona julia
)
Observed
A few
Frosted Whiteface
(
Leucorrhinia frigida
)
Netted and released
Several pruinose whitefaces. Netted one male to confirm ID by 10X examination of hamules.
Twelve-spotted Skimmer
(
Libellula pulchella
)
Observed
One
Ebony Jewelwing
(
Calopteryx maculata
)
Observed
Several along stream
Sedge Sprite
(
Nehalennia irene
)
Observed
Several ovipositing pairs at lake