August 14, 2021 — Waushara County
Hwy.22, S of Wautoma, Lunch Creek State Nat. Area, sedge meadows, fens, swamp, woods
Common Green Darner
(
Anax junius
)
Observed
Only one male seen
Twelve-spotted Skimmer
(
Libellula pulchella
)
Observed
Only 1 female seen
White-faced Meadowhawk
(
Sympetrum obtrusum
)
Photographed
About 12 males and 6 females seen. Several males netted and examined then released.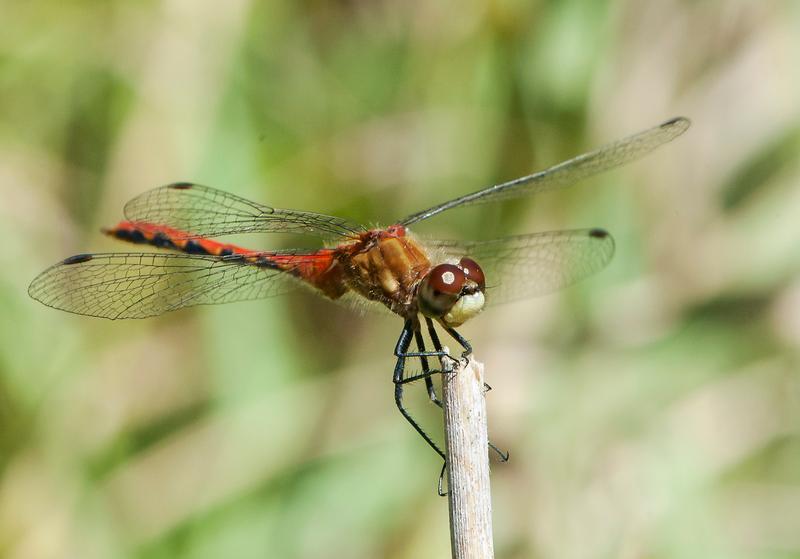 Autumn Meadowhawk
(
Sympetrum vicinum
)
Netted and released
At least 10 females seen, also at least 6 males, all still brownish except one male was red.
Spotted Spreadwing
(
Lestes congener
)
Collected
only 1 male seen, photographed and then collected for the record.