August 30, 2020 — Sawyer County
Sissabagama Creek - Inlet stream to Sand Lake. Shallow with trees, shrubs, and grasses along the sides of the stream. Slow flowing water.
Williamson's Emerald
(
Somatochlora williamsoni
)
Netted and released
Large emerald dragonfly. Fuzzy coppery body with patches of yellow and blue. No rings around the abdomen.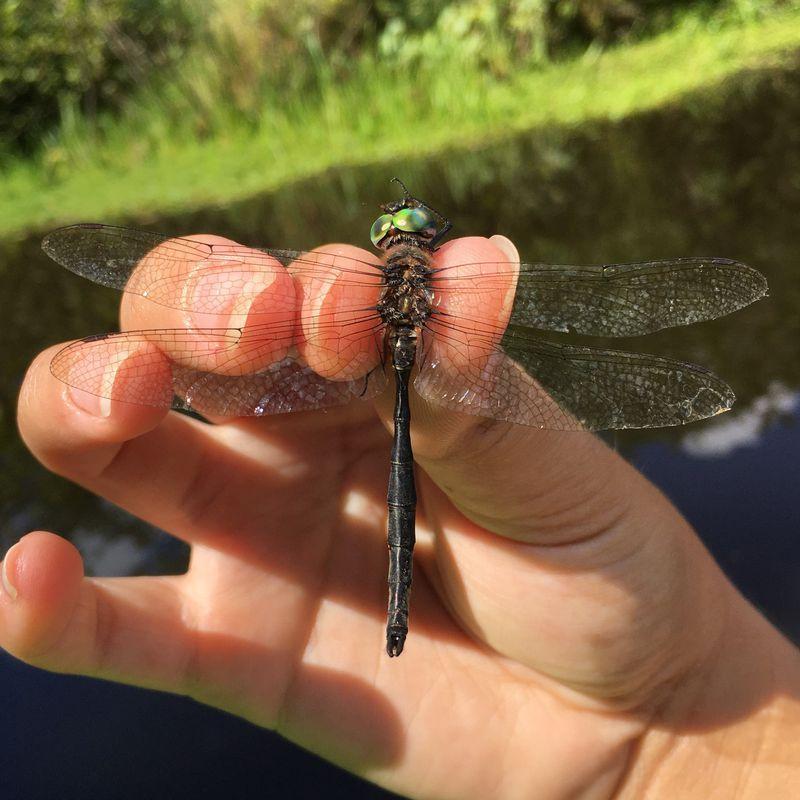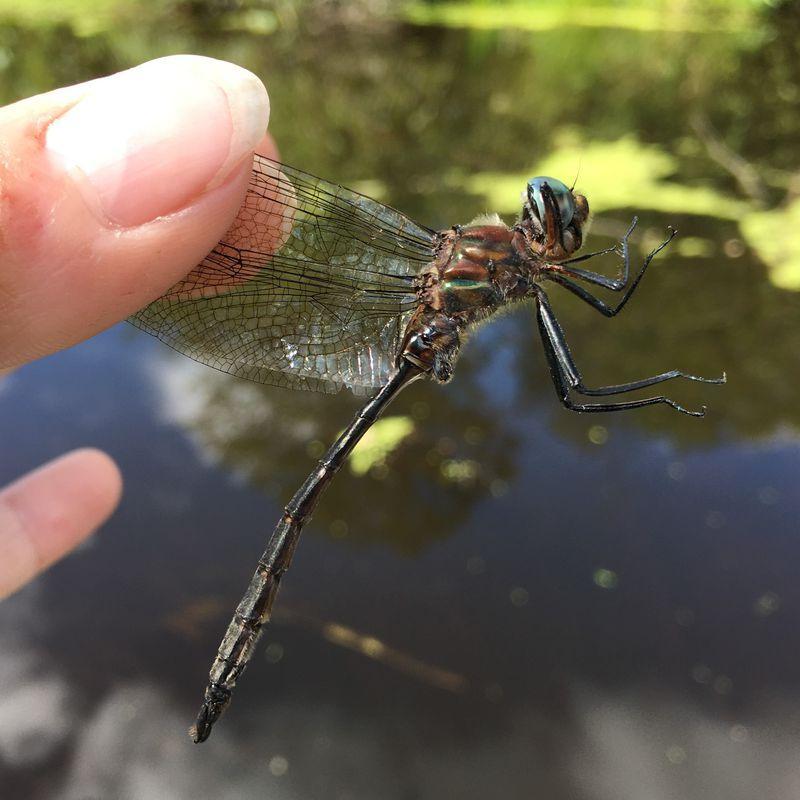 Autumn Meadowhawk
(
Sympetrum vicinum
)
Netted and released
Many autumn meadowhawks flying around the stream alone or in tandem flight. Some pairs were laying eggs in the stream.
Spot-winged Glider
(
Pantala hymenaea
)
Netted and released
Medium sized dragonfly. Thick orangish brown abdomen that tapers at the end. Black spots down the length of the abdomen. Black spots at the base of the hindwings.