June 29, 2022 — Dane County
Abandoned railway line that cuts across County Rd Y 100 yards west of where Y crosses Rte 78. Walk the railway line north approximately 0.5 miles to where it passes over a small, slow stream. A faster, sandy-bottomed stream crosses a little further north.
Common Whitetail (Plathemis lydia)
Observed

Dot-tailed Whiteface
(
Leucorrhinia intacta
)
Photographed
I do not often see an un-harassed female perched.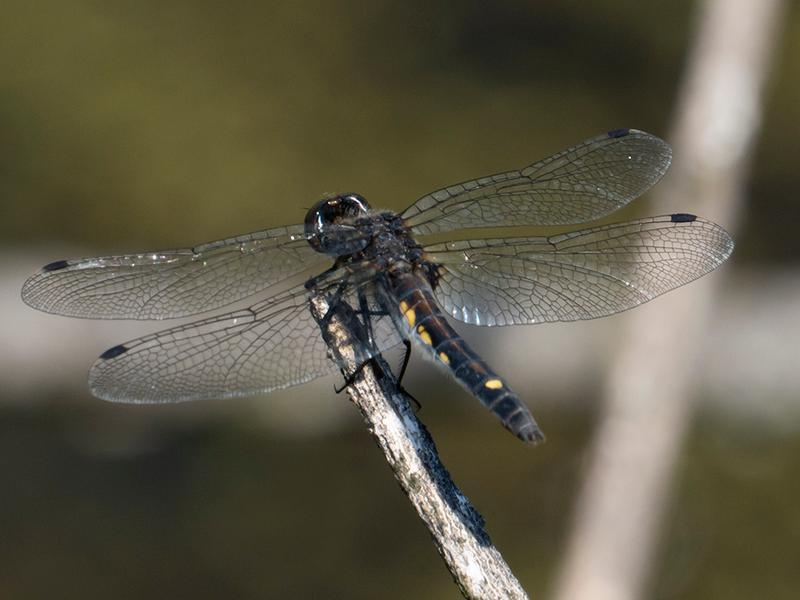 Twelve-spotted Skimmer (Libellula pulchella)
Observed

Ebony Jewelwing (Calopteryx maculata)
Observed

River Jewelwing (Calopteryx aequabilis)
Photographed

Eastern Forktail (Ischnura verticalis)
Observed

River Bluet
(
Enallagma anna
)
Photographed
Lifer for me. I think there were three pairs mating but there was a lot of jostling, so it was hard to count. Eventually, one female settled down for a still picture.