September 9, 2022 — Crawford County
Rush Creek State Natural Area South Unit. Observation areas and photographs included the parking area, trail, and the prairie on top of the S2 bluff. Parking area for the South unit is 0.4 miles up Rush Creek Road from the turnoff on Hwy 35. There is a kiosk at the parking area. The habitat is varied with riparian habitat at the parking area, Oak forest on the ascending trail, and prairie on the top of the bluffs.
Common Green Darner
(
Anax junius
)
Photographed
Photographed one at the parking area, but hundreds were flying about .2 miles up the trail in an open meadow.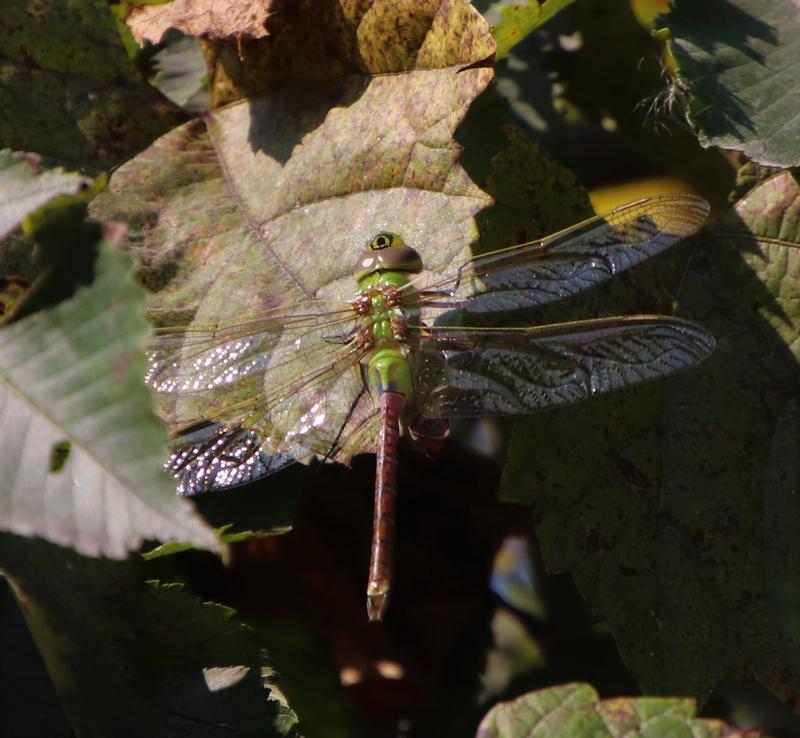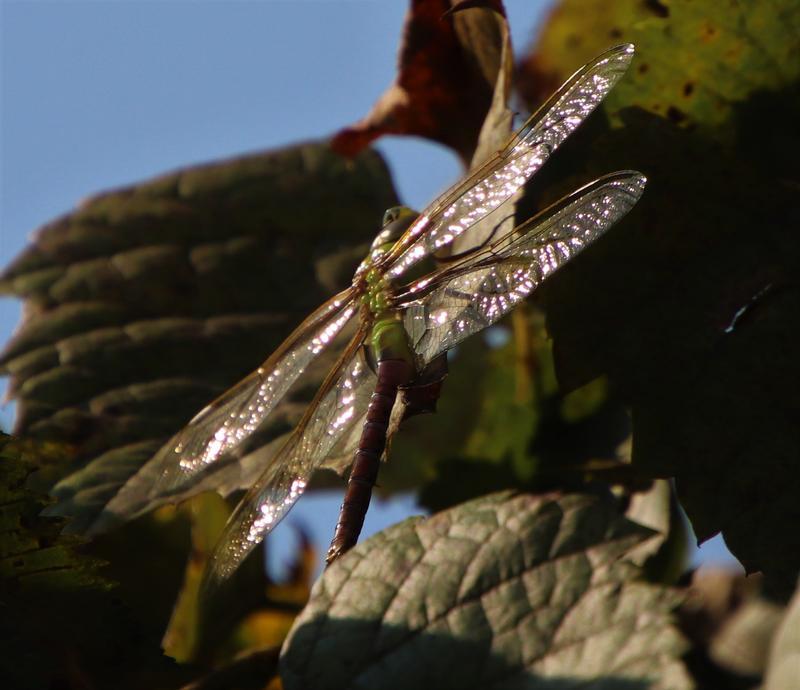 Black Saddlebags
(
Tramea lacerata
)
Observed
Two individuals were flying on the bluff top of S2. Video obtained, but no clear photographs.
White-faced Meadowhawk
(
Sympetrum obtrusum
)
Photographed
Observed at the parking area in the roadside ditch. In the photograph that is not a close-up, I serendipitously captured what looks to be an immature Orange Bluet, but it's very blurry.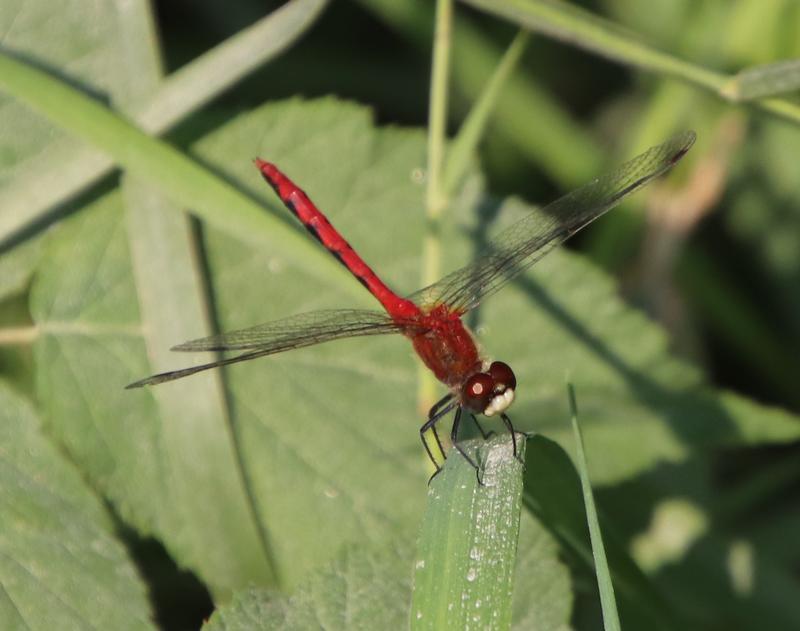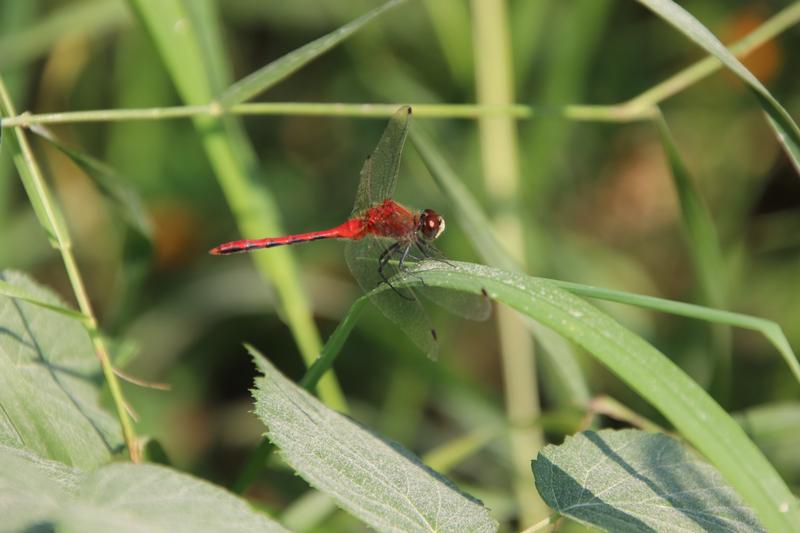 Orange Bluet
(
Enallagma signatum
)
Photographed
Several immature females were observed at the top of the S2 bluff.