June 14, 2016 — Chippewa County
Chippewa River floodplain, pond, field, creek, and river. Temp in seventies, partly cloudy, calm.
Common Green Darner
(
Anax junius
)
Observed
Hawking field
Midland Clubtail (Gomphurus fraternus)
Observed

Swift River Cruiser (Illinois River Cruiser ssp.)
(
Macromia illinoiensis illinoiensis
)
Photographed
Quite a few of these, cruising grasslands near river, harassing each others and occasionally, clubtails. Perching by hanging off of grass (see photo) 2 feet above ground or, more commonly, from dead branches 5 top 20 feet off ground.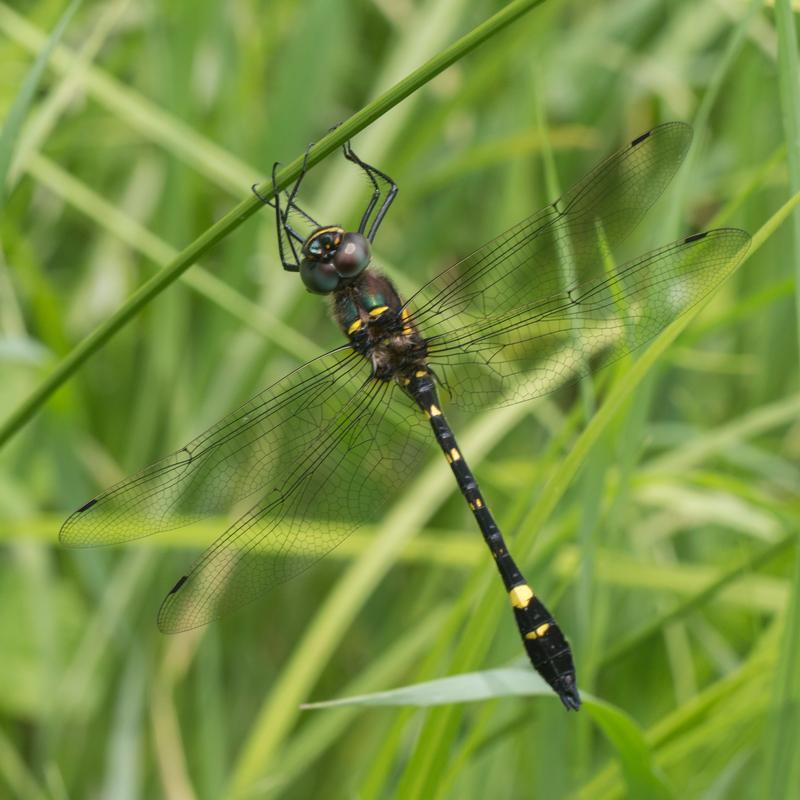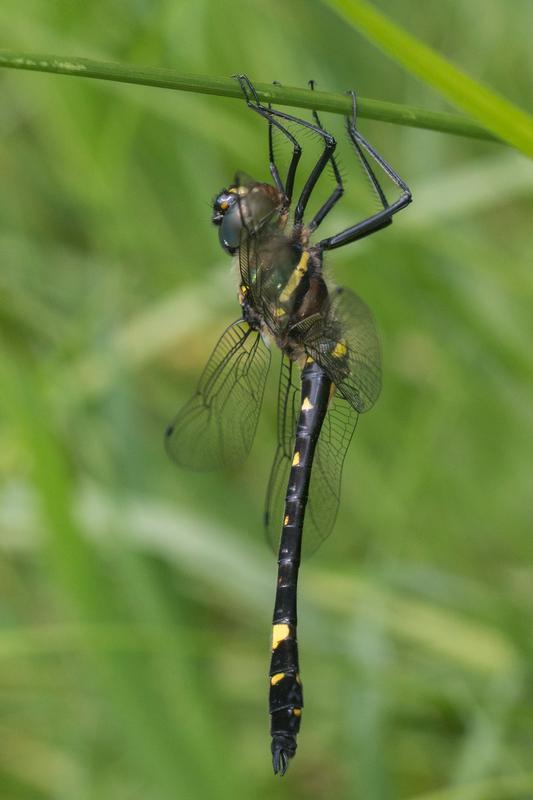 Prince Baskettail
(
Epitheca princeps
)
Observed
Cruising the Chippewa River at varying altitude, typically only a few feet off the water, though.
Blue Dasher
(
Pachydiplax longipennis
)
Observed
Many of these, mmostly males, fully blue, perched on pondside foliage and waiting for females or to harass any other dragonfly.
Common Whitetail
(
Plathemis lydia
)
Observed
Many. Often perched on dirt road or cut wood.
Eastern Pondhawk
(
Erythemis simplicicollis
)
Observed
Many. In low foliage, near pond, on road. Males turning blue. No photos taken today - this one from yesterday.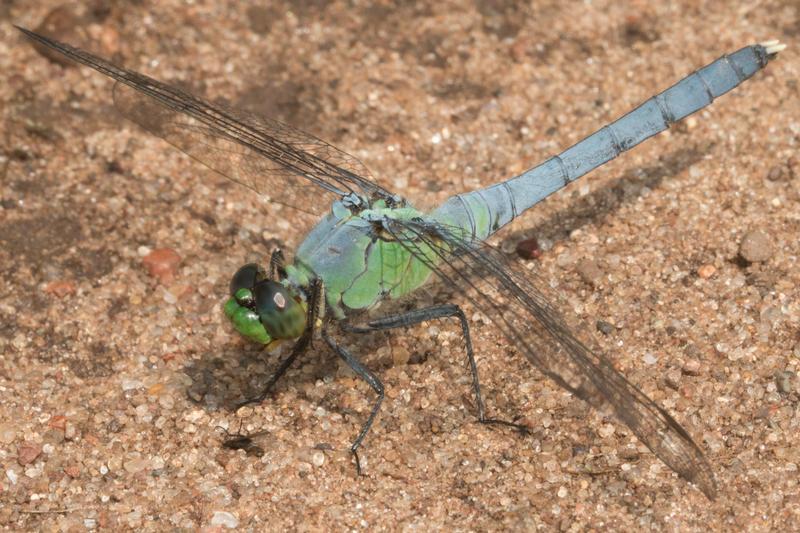 Four-spotted Skimmer
(
Libellula quadrimaculata
)
Observed
In field, perching on stout weeds.
Twelve-spotted Skimmer
(
Libellula pulchella
)
Observed
A few.
Widow Skimmer
(
Libellula luctuosa
)
Observed
Very numerous. Now developing mature coloration.
River Jewelwing
(
Calopteryx aequabilis
)
Observed
Flying over river.