July 16, 2016 — Brown County
University of Wisconsin - Green Bay Arboretum.
Common Green Darner
(
Anax junius
)
Observed
1
White-faced Meadowhawk
(
Sympetrum obtrusum
)
Netted and released
Netted 2. Examined hamules with 10x loupe. Small hook, small gape.
Marsh Bluet
(
Enallagma ebrium
)
Netted and released
Around 100 bluets. I netted 10 males and examined abdominal appendages - all 10 were Marsh Bluets.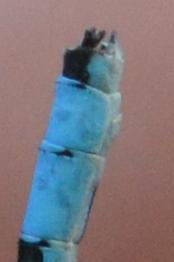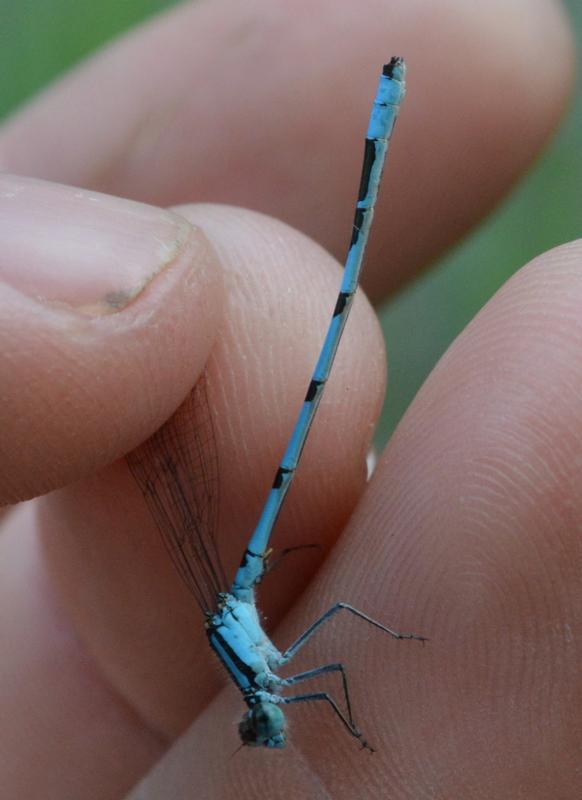 Eastern Forktail
(
Ischnura verticalis
)
Netted and released
About 20. Observed one pruinose female with a muddy looking abdomen from about S6 to S10.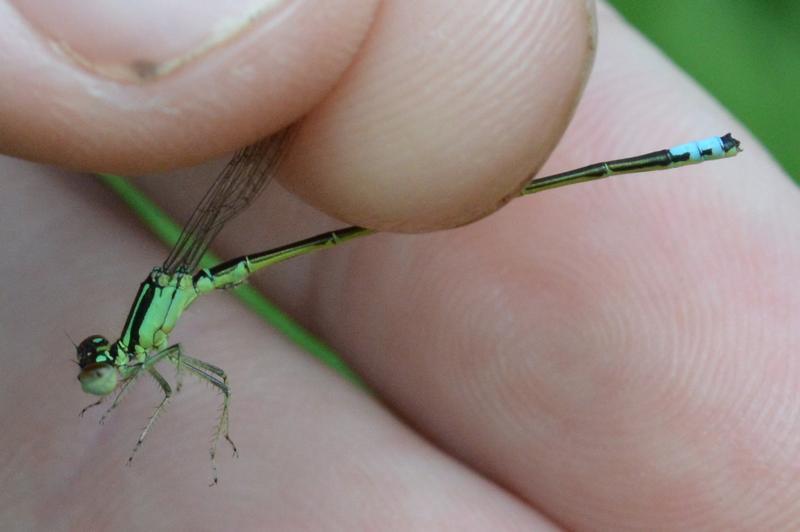 Slender Spreadwing
(
Lestes rectangularis
)
Netted and released
Saw about 6, including a pair in wheel position. Pale wing vein visible. Also examined claspers of a male in hand.