May 28, 2018 — Milwaukee County
This area is across the road to the south from Hansen Park Golf Course in Wauwatosa and features a trail around a low wetland with a pond on the northwest end that persists all year.
Common Green Darner
(
Anax junius
)
Observed
Observed several, male and female, including in tandem and ovipositing.
Black Saddlebags
(
Tramea lacerata
)
Observed
Observed several of these as well.
Dot-tailed Whiteface
(
Leucorrhinia intacta
)
Photographed
This was the most common species of dragonfly seen today at this location. They were abundant.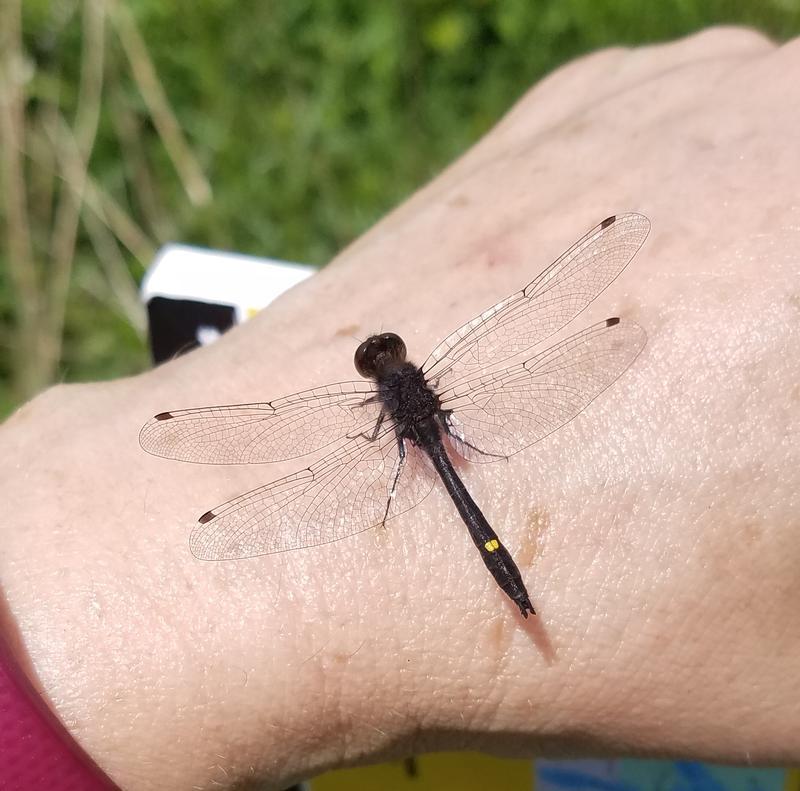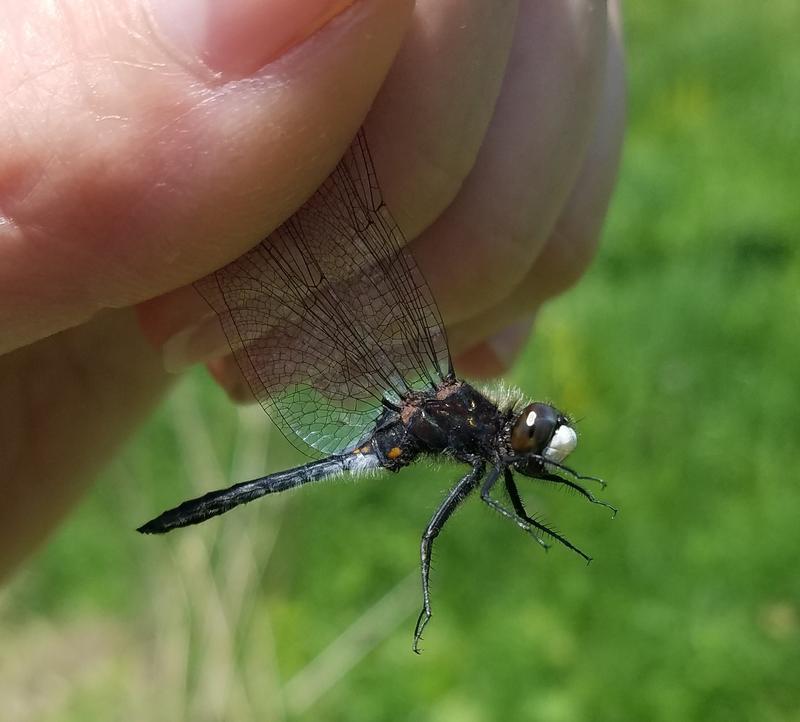 Twelve-spotted Skimmer
(
Libellula pulchella
)
Observed
There were fewer of these than the others, but still saw at least a couple.
Eastern Forktail
(
Ischnura verticalis
)
Photographed
Saw dozens and netted a couple, including a female immature orange form.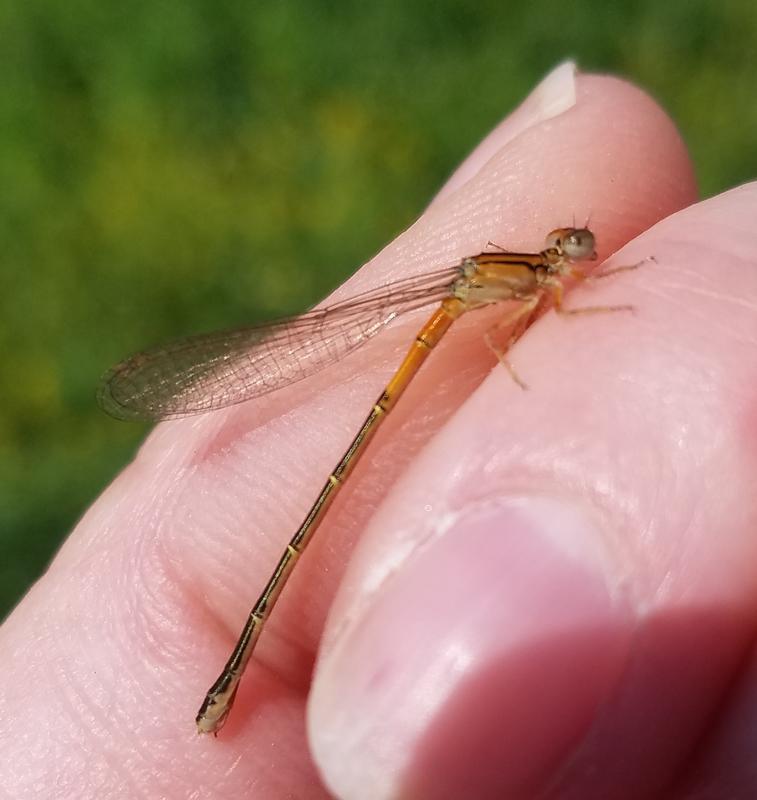 Taiga Bluet
(
Coenagrion resolutum
)
Photographed
Saw possibly several, but only netted and photographed one.