September 10, 2018 — Eau Claire County
Small pond near intersection of Horlacher Lane and S Hastings Way
Autumn Meadowhawk
(
Sympetrum vicinum
)
Netted and released
Very common, many mating pairs. Midday, mid 60s, sunny.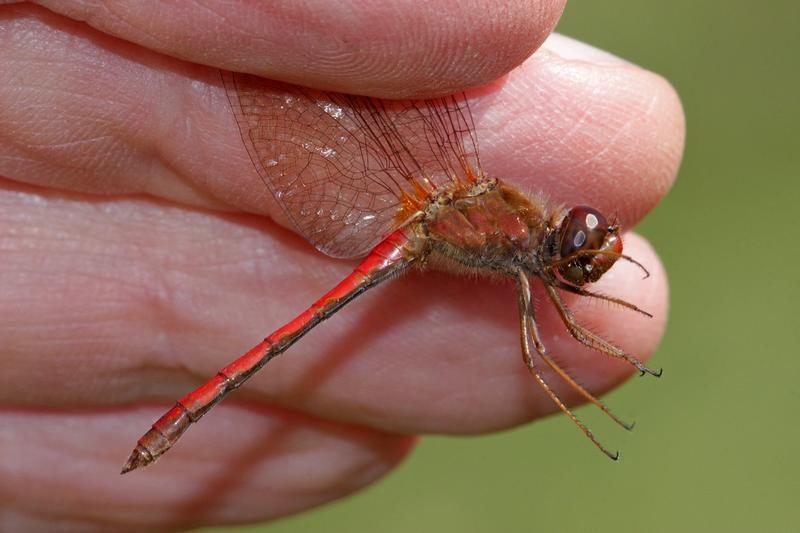 Blue Dasher
(
Pachydiplax longipennis
)
Netted and released
A few, mostly females, in weedy area along shore side of dense cattails.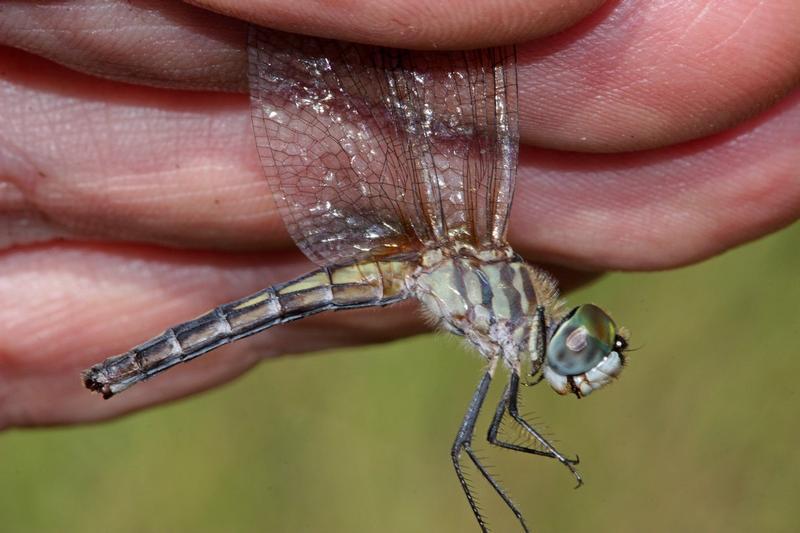 Common Green Darner
(
Anax junius
)
Photographed
Several tenerals in weedy field across the road from the pond.