June 10, 2019 — Rock County
Rock River Lagoon. Diversion of the Rock River that forms an elongate, shallow lagoon in Riverside Park, Beloit. The lagoon is about 110 m wide (E-W) and 225 m long (N-S), has some grasses/sedges growing around the edge, and is aerated with a fountain. Located on the west of Riverside Drive, about 0.5 km north of the intersection with White Avenue.
Common Baskettail
(
Epitheca cynosura
)
Photographed
Never have seen this dragonfly at any of my sites. Most common dragonfly here. Patrols shoreline; small territory.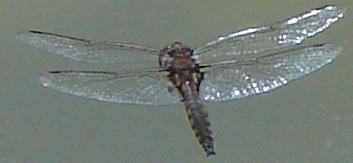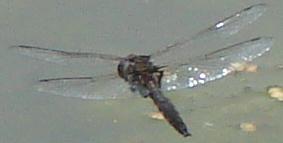 Prince Baskettail
(
Epitheca princeps
)
Observed
Patrolling farther from shore than other dragonflies.
Black Saddlebags (Tramea lacerata)
Observed