June 17, 2020 — Washington County
Ozaukee Washington Land Trust Lake Twelve Preserve. Turn south off of Jay Rd on the first road west of Camp Awana Rd (the street sign's missing). Drive south to the lane marked by OWLT sign.
Dusky Clubtail
(
Phanogomphus spicatus
)
Photographed
I photographed 3 or 4 males. The amount of yellow at the end of the abdomen was different in all 4, but the tooth on the claspers was visible in the photographs.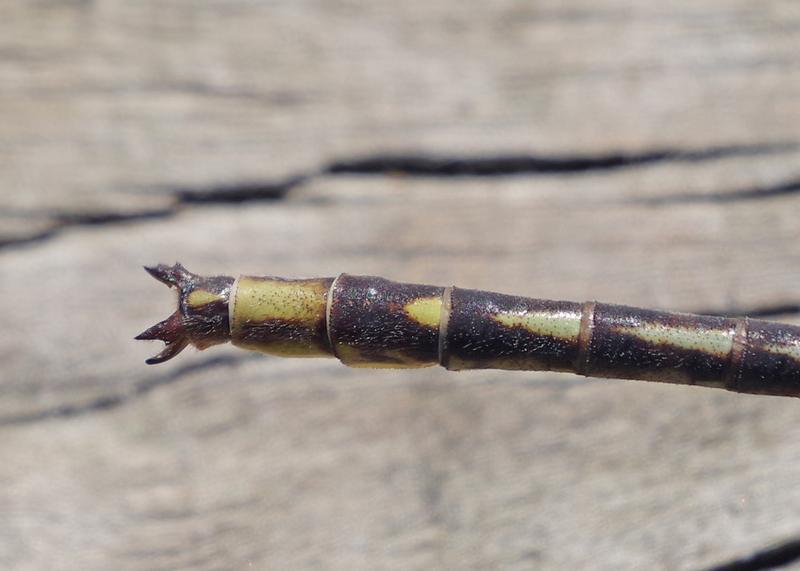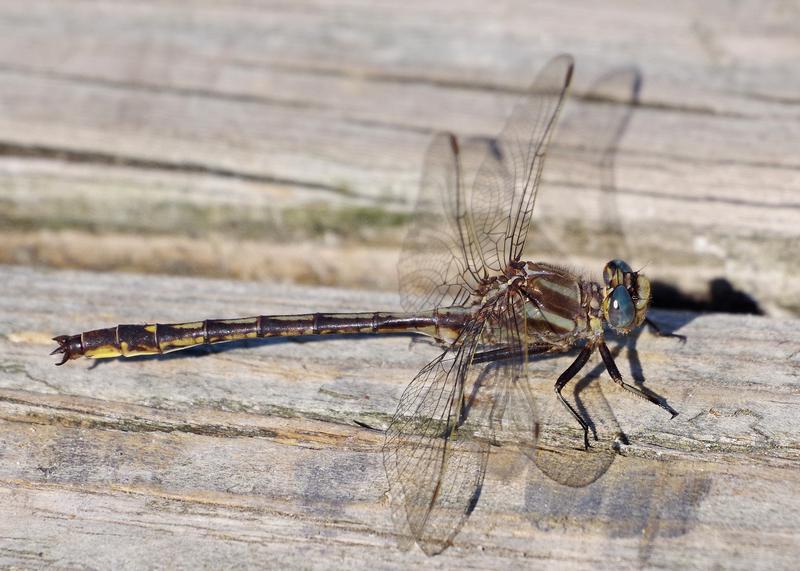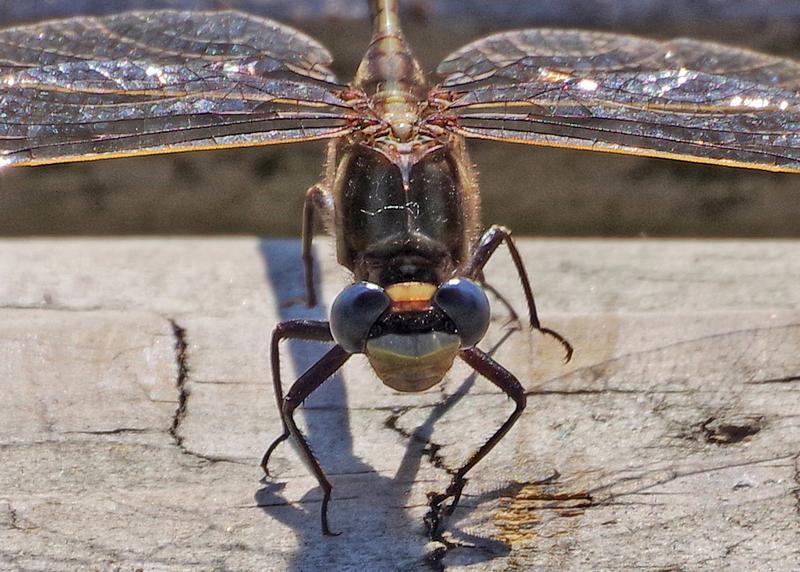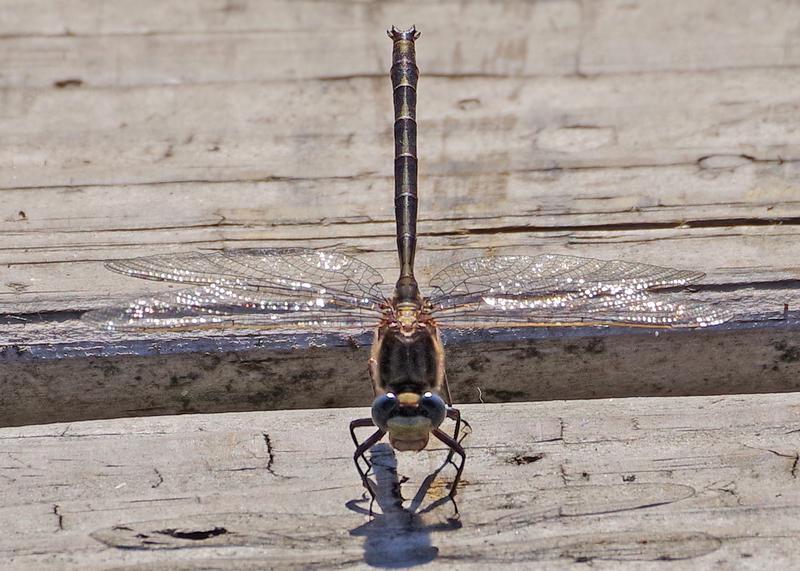 Chalk-fronted Corporal (Ladona julia)
Observed

Dot-tailed Whiteface (Leucorrhinia intacta)
Observed

Eastern Pondhawk (Erythemis simplicicollis)
Observed

Twelve-spotted Skimmer (Libellula pulchella)
Observed