July 3, 2020 — Washington County
Wetland on the north side of Hwy 28, east of the Ice Age trail.
Spatterdock Darner
(
Rhionaeschna mutata
)
Photographed
Main purpose of the return visit to this wetland was to see if any Spatterdock Darners were still around. Saw one individual in flight, briefly.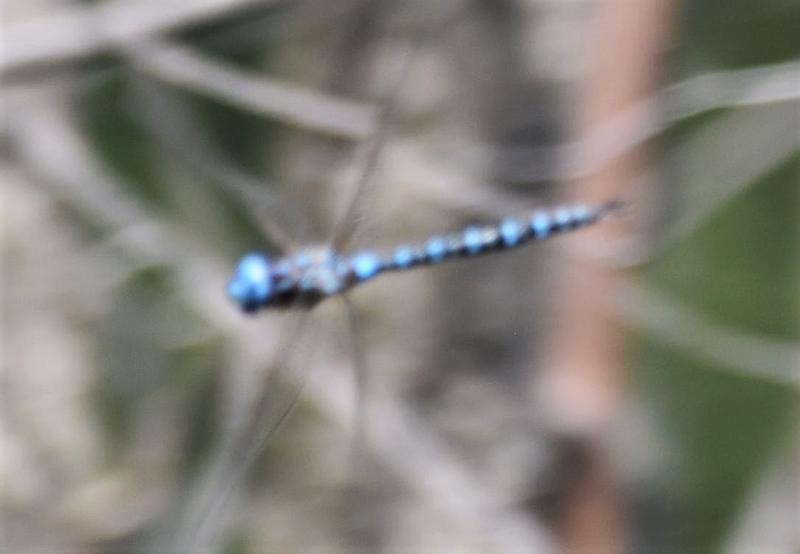 Amber-winged Spreadwing
(
Lestes eurinus
)
Photographed
Saw at least 5 ovipositing pairs in one spot close to the water's edge. Several other individuals were close by, perching in the shade.