July 24, 2020 — Ozaukee County
Riveredge Nature Center's Heron Pond on the east edge of the property. I checked the pond and surrounding grasslands.
Common Green Darner (Anax junius)
Observed

Prince Baskettail (Epitheca princeps)
Observed

Black Saddlebags
(
Tramea lacerata
)
Photographed
at least 10 - while I was watching a tandem pair, two other tandem pairs flew past about a foot away.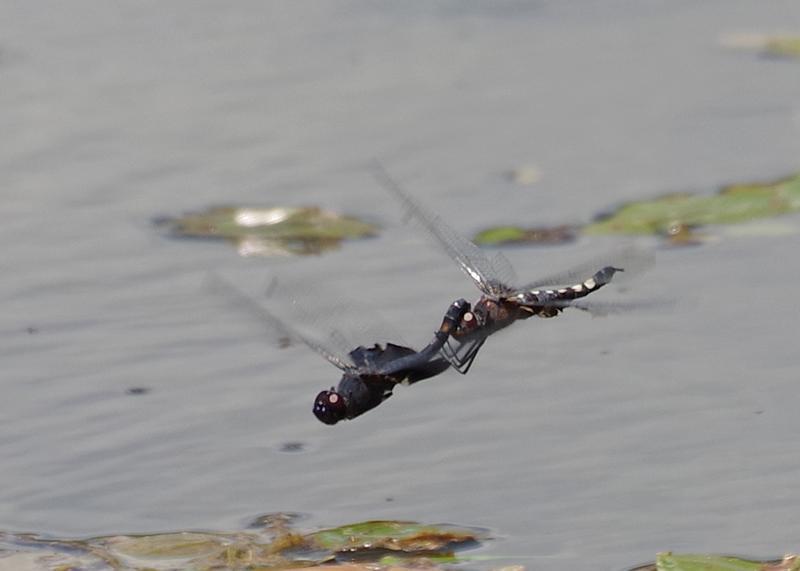 Blue Dasher
(
Pachydiplax longipennis
)
Observed
abundant
Common Whitetail (Plathemis lydia)
Observed

Ruby Meadowhawk (Sympetrum rubicundulum)
Observed

Twelve-spotted Skimmer
(
Libellula pulchella
)
Observed
abundant
Wandering Glider (Pantala flavescens)
Observed

White-faced Meadowhawk (Sympetrum obtrusum)
Observed

Widow Skimmer
(
Libellula luctuosa
)
Observed
abundant
Ebony Jewelwing (Calopteryx maculata)
Observed

Eastern Forktail (Ischnura verticalis)
Observed

Variable Dancer (Violet Dancer ssp.) (Argia fumipennis violacea)
Observed

Swamp Spreadwing (Lestes vigilax)
Observed

Eastern Pondhawk (Erythemis simplicicollis)
Observed