September 4, 2020 — Ozaukee County
Upper Lake Park, Port Washington.
Common Green Darner
(
Anax junius
)
Photographed
Between 8:30 and 9:30 am many (easily more than 50) immature males and females were seen perched in sunny areas. Some perches were at eye-level or higher, while others were perched closer to the ground.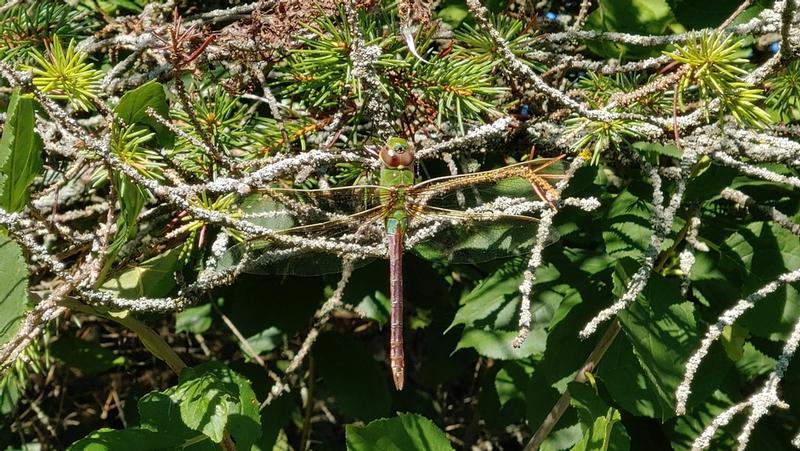 Autumn Meadowhawk
(
Sympetrum vicinum
)
Observed
Several
Black Saddlebags
(
Tramea lacerata
)
Photographed
Several, but fewer than 10.
Spot-winged Glider
(
Pantala hymenaea
)
Observed
One
Wandering Glider (Pantala flavescens)
Photographed

White-faced Meadowhawk
(
Sympetrum obtrusum
)
Observed
A couple