June 25, 2021 — Iron County
Weber Lake - fairly small lake bordered by county park, ski resort and a few private residences.
Common Green Darner
(
Anax junius
)
Observed
Two or three males.
Cyrano Darner
(
Nasiaeschna pentacantha
)
Photographed
Appeared to be a few patrolling the wooded edge of the lake - at least two, possibly more.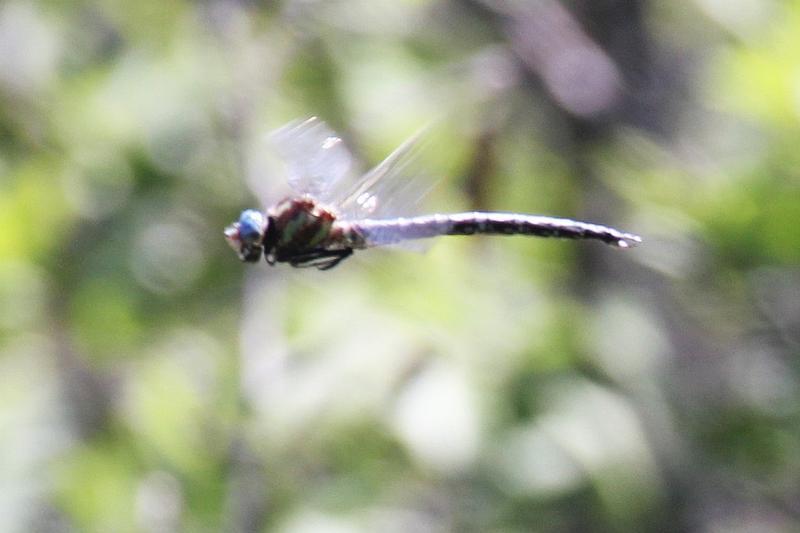 Black-shouldered Spinyleg
(
Dromogomphus spinosus
)
Photographed
Many - appeared to be the most abundant species flying over the lake. Netted a couple and observed many as they'd perch on the canoe, favoring light surfaces like the net!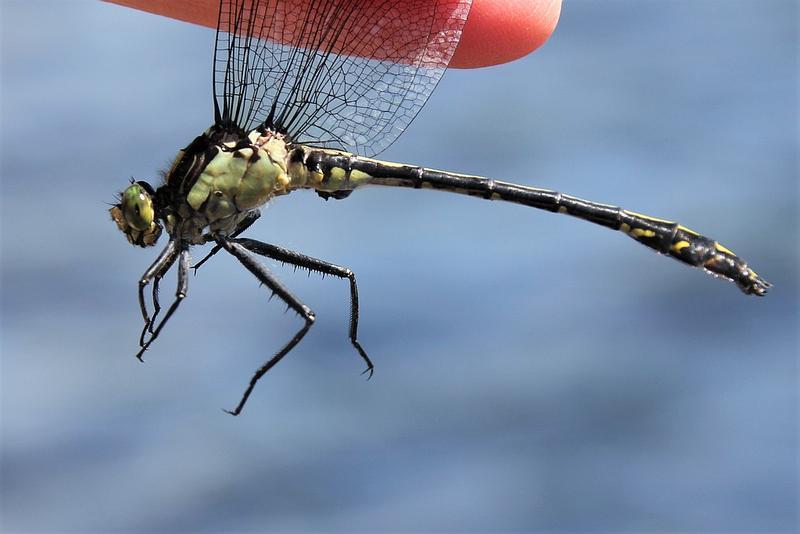 Prince Baskettail
(
Epitheca princeps
)
Observed
Several observed in flight over the lake.
Racket-tailed Emerald (Dorocordulia libera)
Observed

Chalk-fronted Corporal (Ladona julia)
Observed

Twelve-spotted Skimmer (Libellula pulchella)
Observed

Ebony Jewelwing (Calopteryx maculata)
Observed

Variable Dancer (Violet Dancer ssp.) (Argia fumipennis violacea)
Photographed