Gomphidae, Clubtail Family
"Most Wanted" Species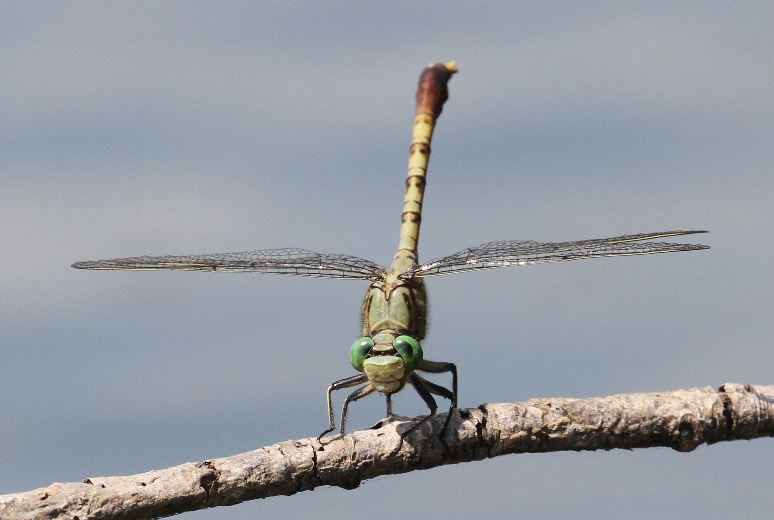 Status-Global/State:
Distinguishing Characteristics:
The jade clubtail's thorax is grayish jade green with brown shoulder stripes. The abdomen has gray-green rings except near the end, when it becomes dark brown with a flare. The eyes are green with thighs and shins pale. The body length ranges from 2.0 to 2.2 inches.
Description of Habitat/Range:
This species can be found throughout mid-United States in mud-bottomed ponds, sloughs, and lakes. It seems to be associated with Mississippi River flythrough. It is known in Wisconsin, only from two southern counties.
Flight Season:
Throughout its range, the flight season is from late April to early August. In Wisconsin, the typical flight season is mid-June to early August.
(Click on photos to enlarge)