Gomphidae, Clubtail Family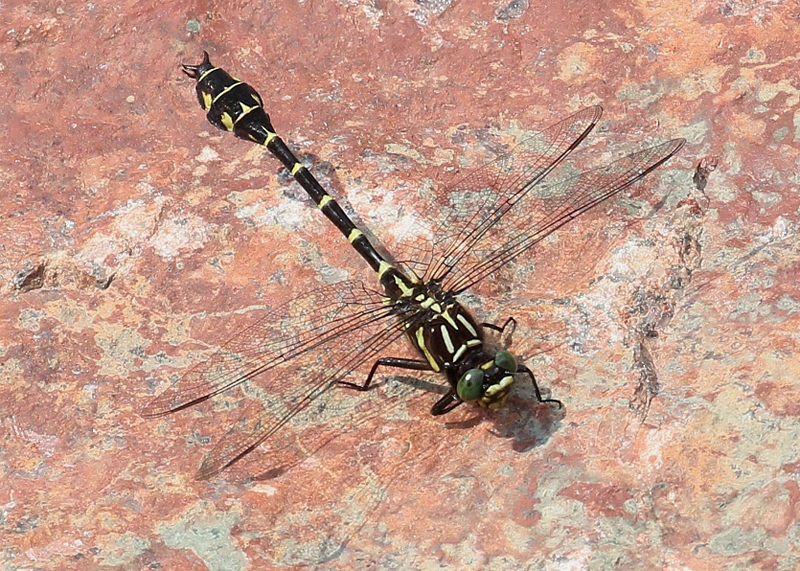 Status-Global/State:
Distinguishing Characteristics:
This stocky blackish dragonfly with yellow ringed abdomen is about 2.2 inches long. The thorax has some yellow stripes, near shoulders. There are small yellow spots along the abdomen. A male is easily identified by its leaf-like expansions on its club's segments edged with yellow. The female's abdomen is very stout and clubless.
Description of Habitat/Range:
Common throughout northeastern United States and southeastern Canada, this species is usually found in forest streams with intermittent rapids, including trout streams with sandy/mucky bottoms. Females are reclusive and rarely seen. In Wisconsin, it is widespread, but found infrequently, throughout northern two-thirds of the state.
Flight Season:
Late June to late September in Wisconsin.
(Click on photos to enlarge)