Aeshnidae, Darner Family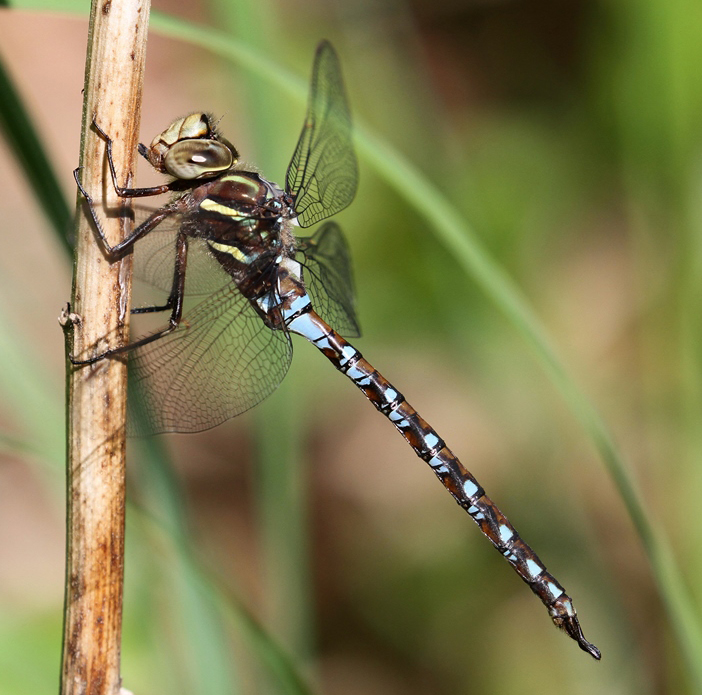 The genus Basiaeschna contains just one species, the springtime darner, that is similar to a small mosaic darner but with simpler wing venation, smaller eyes and a very early flight period.
Status-Global/State:
Distinguishing Characteristics:
A small darner looking much like a mosaic darner, but seen early in spring, is likely to be this species. Both genders have a small brown spot at the base of each wing and thoracic side stripes that are mostly bright yellow to whitish (which on males contrast markedly with blue spots on the abdomen). Males have simple, narrow, paddle-type claspers; females have long, narrow cerci.