Libellulidae, Skimmer Family
"Most Wanted" Species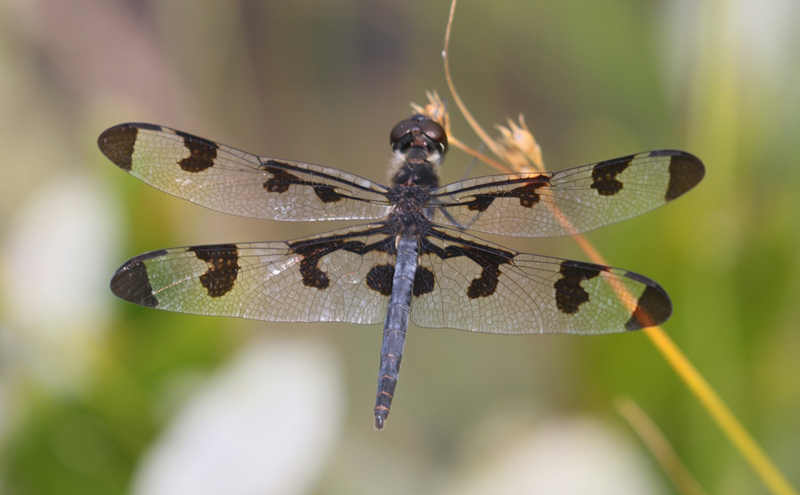 Status-Global/State:
Distinguishing Characteristics:
A dark dragonfly with variable black wing patterns, this species varies from 1.2 to 1.5 inches in length. Juveniles have yellow markings on face, side of thorax, and abdomen that turn black in males as they age. The females' coloration is similar to juveniles.
Description of Habitat/Range:
Found throughout eastern United States, this species prefers permanent ponds and lakes, especially clear-water borrow pits or sand-bottomed lakes. Wisconsin may be part of its historical range, with an older record from Milwaukee County. It should be looked for in the southeast corner of the state.
Flight Season:
Throughout northern part of its range, the flight season is from late May to early September.
(Click on photos to enlarge)