Libellulidae, Skimmer Family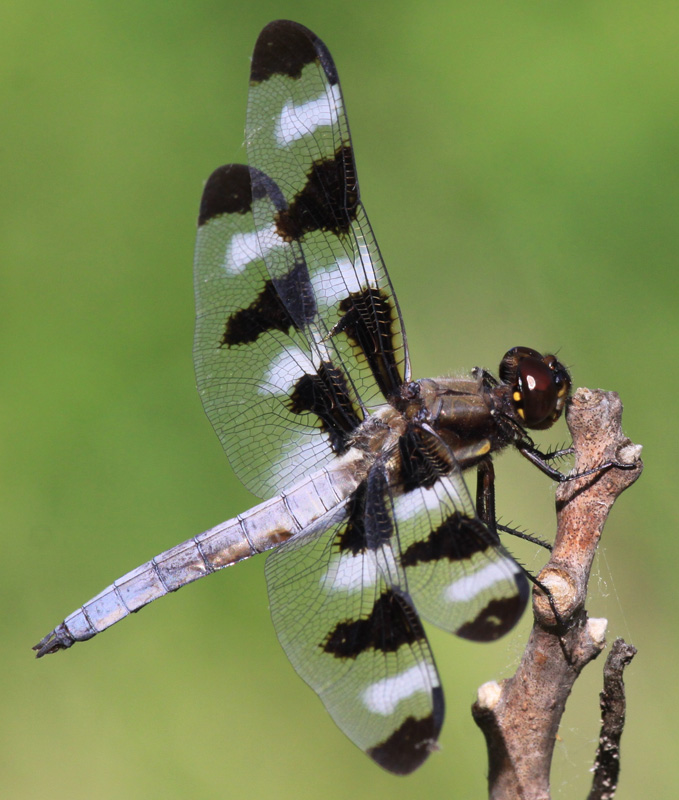 Species of the genus Libellula (king skimmers) often perch on shoreline vegetation, are stout bodied, and usually have distinctive body and wing patterns.
Status-Global/State:
Distinguishing Characteristics:
This skimmer acquired its name from the marks on the wings. There are twelve black spots, three per a wing, and eight white spots, two per a wing. The brownish male has a white abdomen. The brown female has yellow stripes down the abdomen with faded white marks on the wings. Twelve-spotted skimmers are large and strong flyers. The length of the body varies from 2.0 to 2.2 inches.