Libellulidae, Skimmer Family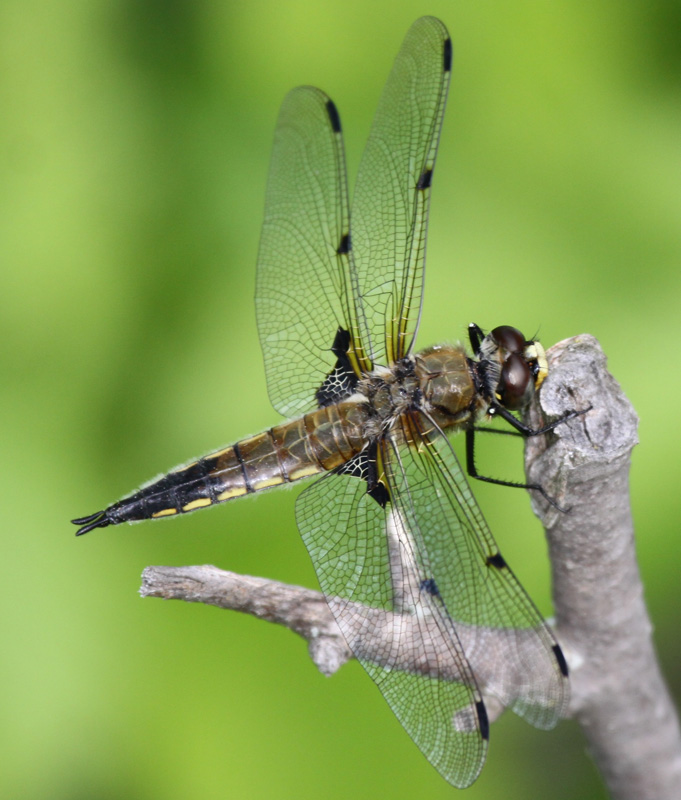 Species of the genus Libellula (king skimmers) often perch on shoreline vegetation, are stout bodied, and usually have distinctive body and wing patterns.
Status-Global/State:
Distinguishing Characteristics:
The four-spotted skimmer has small dark marks on the wings at the nodus and near the base. The thorax is gray-brown with hairs. The abdomen is gray-brown with narrow lateral yellow stripes. The female lacks the flange of the male, near the end of the abdomen. A very active dragonfly, it will eat other smaller dragonflies.