Libellulidae, Skimmer Family
"Most Wanted" Species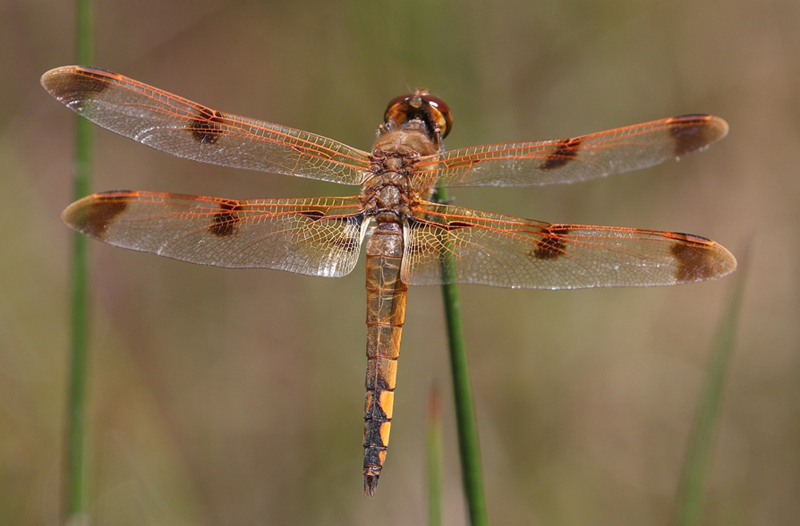 Species of the genus Libellula (king skimmers) often perch on shoreline vegetation, are stout bodied, and usually have distinctive body and wing patterns.
Status-Global/State:
Distinguishing Characteristics:
The painted skimmer is easily identifiable by its wing patterns. Amber-tinted at bases and tips, the wings also have 1 or 2 brown streaks at base. There is a brown spot in middle, near the front edge of the wing and brown bands near the tip. The length of the body varies from 1.8 to 1.9 inches. The thorax has two lateral stripes; a white one in front and yellow one in back. The orange abdomen has a black dorsal stripe on the bottom half. The gray face becomes orange at maturity. The wing veins of a male turn orange at maturity. The female has a small flange near the end of the abdomen.