Libellulidae, Skimmer Family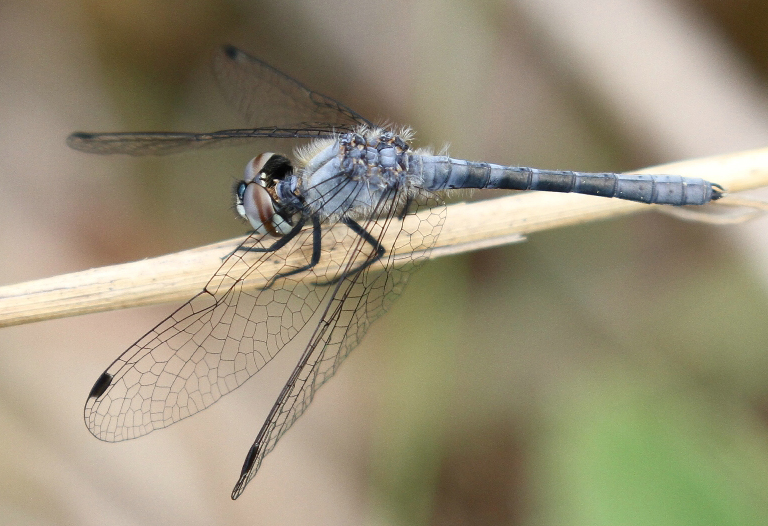 Status-Global/State:
Distinguishing Characteristics:
This is the smallest dragonfly in United States, from 0.7 to 0.8 inches. Juvenile males have a black thorax and abdomen, becoming powdery blue in 5-10 days. The male's abdomen widens into a flat club at end. The female differs from the mature male by its wasp-like appearance. The thorax is black, mottled with yellow. The abdomen is black with yellow basal spots and yellow tip. The female's wings may be tinted with orange near the base. The face is black except for white on the top and sides. The eyes are silver, striped vertically with red-brown.
Description of Habitat/Range:
Found throughout eastern United States, with some exceptions, the elfin skimmer prefers bogs, and sometimes calcium-deposited fens in sedge meadows. Populations are infrequently found in Wisconsin in appropriate habitats, mostly in the northern half of the state.
Flight Season:
Late May to early August in Wisconsin.
(Click on photos to enlarge)