Calopterygidae, Broad-winged Damsel Family
"Most Wanted" Species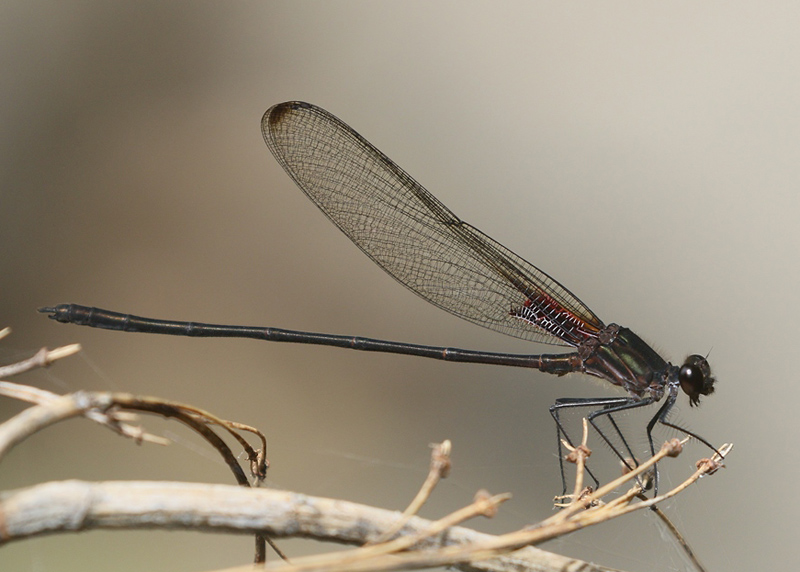 Status-Global/State:
Distinguishing Characteristics:
This is a large damselfly, varying from 1.5 to 2.0 inches for both genders. The male is black-reddish. The abdomen is black. The black wings have large red spots near the body. The coloration of the wings varies from nearly clear to smoky black. The female is more greenish than the male. The abdomen varies from green to dark brown. The wings also may have tiny white stigmas (near tips of wings).
Description of Habitat/Range:
Found in eastern United States, this species prefers streams and rivers with vegetation and rocks. In Wisconsin, this species has been found at just a handful of sites in southern Wisconsin.
Flight Season:
Range-wide, the flight season is spring to fall. Not well documented in Wisconsin, but sightings have been in August and September.
(Click on photos to enlarge)