Corduliidae, Emerald Family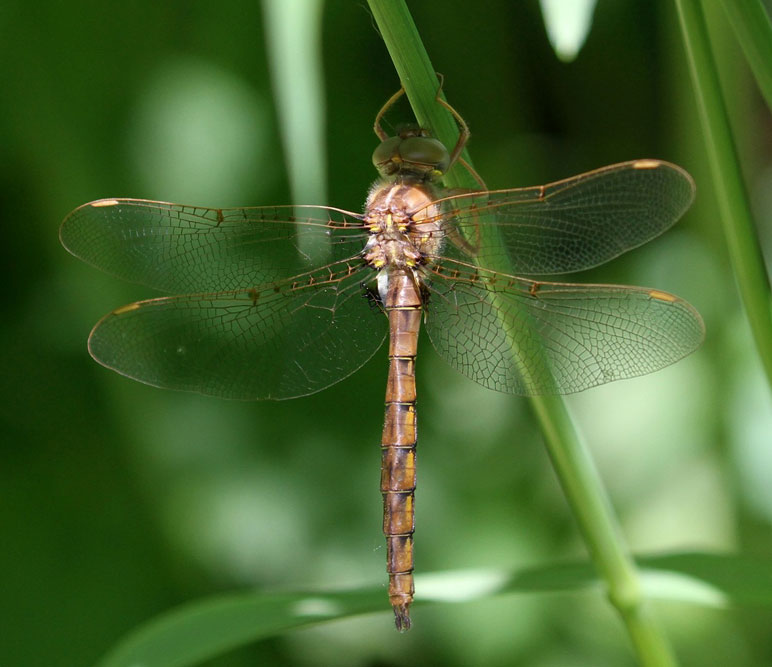 The shadowdragons are medium-sized, orange to brown dragonflies that hang in dense shaded vegetation by day and become active and feed only for brief periods at dawn and dusk. Therefore, the adults are rarely seen unless a person specifically looks for them.
Status-Global/State:
Distinguishing Characteristics:
This brown-bodied dragonfly varies from 1.8 to 2.1 inches in length. Each smoky gray wing has a short row of small dark brown dots at base of the wing. With little pattern on the body, there are some yellow "blotches" on side of the thorax near the dorsal edge. The face is greenish with olive-green eyes. The legs are pale. The smoky shadowdragon tends to fly over water during last hour before the darkness, most intensely in the last half hour. Populations of Neurocordulia are therefore most easily found by searching appropriate habitats for exuviae during June and July.