Corduliidae, Emerald Family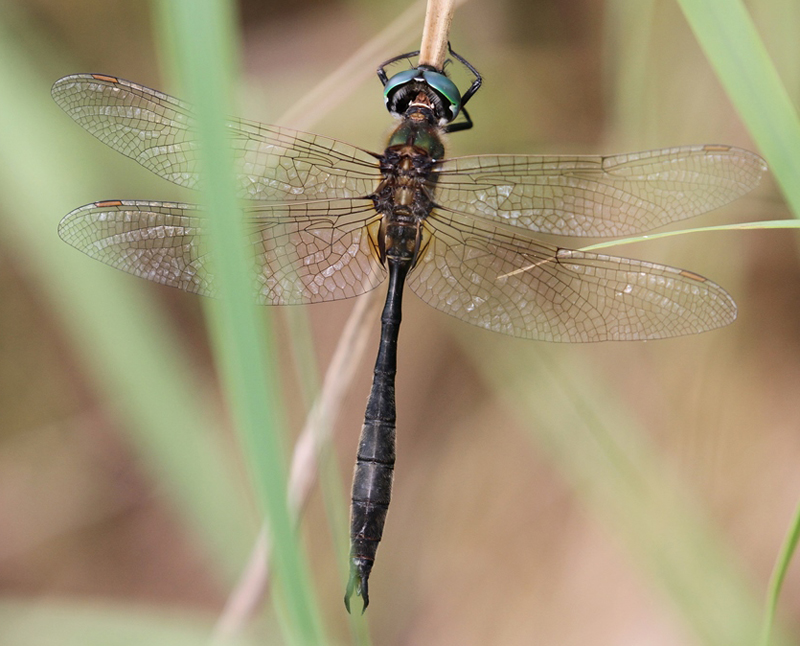 The medium-sized, dark brown striped emeralds have some pale markings on the thorax and abdomen, black legs, clear wings and brilliant green eyes. The thorax has a metallic bronze-green sheen and the abdomen is dark metallic black-green. Most species are uncommonly seen, but this may be largely due to their secretive nature. When flying, most species look alike which is why in-hand identifications of their anatomical features are often needed.
Status-Global/State:
Distinguishing Characteristics:
Varying from 1.9 to 2.2 inches in length, this dark emerald has no distinctive pale markings like other emeralds. It has an obscure anterior lateral thoracic stripe and possible tiny spots on base of segements of the abdomen. Kennedy's emerald is more robust than the
delicate emerald
.
forcipate emerald
and
incurvate emerald
have more pale markings.