Gomphidae, Clubtail Family
"Most Wanted" Species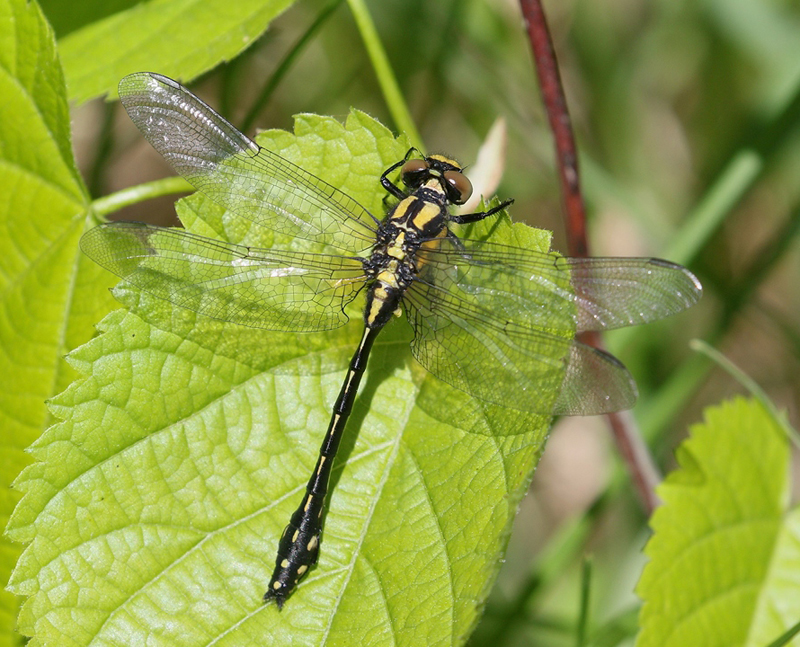 Status-Global/State:
Distinguishing Characteristics:
With a bright green thorax, the extra-striped snaketail has n-shaped thoracic markings. The length of the body varies from 1.5 to 1.7 inches. The face has narrow black cross-stripes and green eyes. The legs are black. The abdomen is mostly black with pale markings. Ophiogomphus species are very similar to each other in some aspects, careful inspection is needed to identify those snaketails.
Description of Habitat/Range:
The extra-striped snaketail is not common on either side of the eastern border between United States and Canada. Ranging from Wisconsin to Nova Scotia, this dragonfly seems to prefer medium to large rivers that are clear and fast-moving. It is only known from a few northern counties in Wisconsin.
Flight Season:
Late May to late June in Wisconsin.
(Click on photos to enlarge)